From 14 to 18 March 2022, the United Nations Regional Centre for Peace, Disarmament and Development in Latin America and the Caribbean (UNLIREC), carried out technical assessments for government armoury facilities in Antigua and Barbuda and Grenada.
During the in-person mission, UNLIREC advisors reviewed the weapons and ammunition management practices of selected facilities, in accordance with international guidelines including the United Nations Modular Small-arms-control Implementation Compendium (MOSAIC) and the International Ammunition Technical Guidelines (IATG).This technical assistance aims to strengthen the physical security and stockpile management practices in both States, to ultimately prevent diversion of weapons and ammunition from State arsenals into illicit markets.
National authorities from the Royal Police Force of Antigua and Barbuda, the Royal Antigua and Barbuda Defence Force, as well as the Office of National Drug and Money Laundering Control Policy facilitated site visits from 14 to 16 March, while the Royal Grenada Police Force, Special Service Unit and Her Majesty's Prison of Grenada facilitated visits during 17 and 18 March.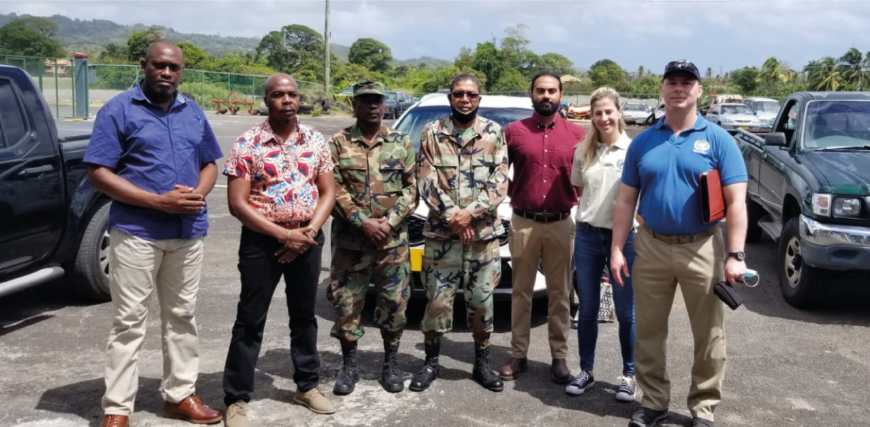 UNLIREC also met with government representatives to coordinate future activities in line with the Caribbean Firearms Roadmap and the respective National Action Plans for each State. This assistance was made possible with the financial support of the government of Canada.
UNLIREC, as the regional office of the UN Office for Disarmament, seeks to advance the cause of practical disarmament in Latin America and the Caribbean as part of its commitment to support Member States in their implementation of international disarmament and non-proliferation instruments, in particular, the 2001 UN Programme of Action on Small Arms.