15 CARICOM States and the Dominican Republic came together in October 2020 to formally adopt the 'Roadmap for Implementing The Caribbean Priority Actions on the Illicit Proliferation of Firearms and Ammunition across the Caribbean in a Sustainable Manner by 2030' (Caribbean Firearms Roadmap). The vision for the Roadmap is a safer Caribbean, achieved by addressing the issue of illicit proliferation of firearms and ammunition. The Roadmap serves as a guiding document for commonly agreed levels of performance at the strategic, policy and operational levels.  
The Roadmap takes into consideration the provisions found in the UN 2001 PoA, as well as the legal obligations stemming from the Arms Trade Treaty (ATT) and the Firearms Protocol. Its effective implementation will also contribute to the implementation of Agenda 2030 and Sustainable Development Goal 16, with a specific focus on Target 16.4 aimed at significantly reducing arms flow. 
The Goals of the Roadmap are:
Goal 1: Reinforce regulatory frameworks governing firearms and ammunition
Goal 2: Reduce the illicit flow of firearms and ammunition into, within and beyond the region
Goal 3: Bolster law enforcement capacity to combat illicit firearms and ammunition trafficking and their illicit possession and misuse
Goal 4: Systematically decrease the risk of diversion of firearms and ammunition from government- and non-government-owned arsenals
UNLIREC and its partner, CARICOM IMPACS, are the co-custodians of the Roadmap and are supporting its effective implementation in collaboration with other regional and international partners with the support of the donor community.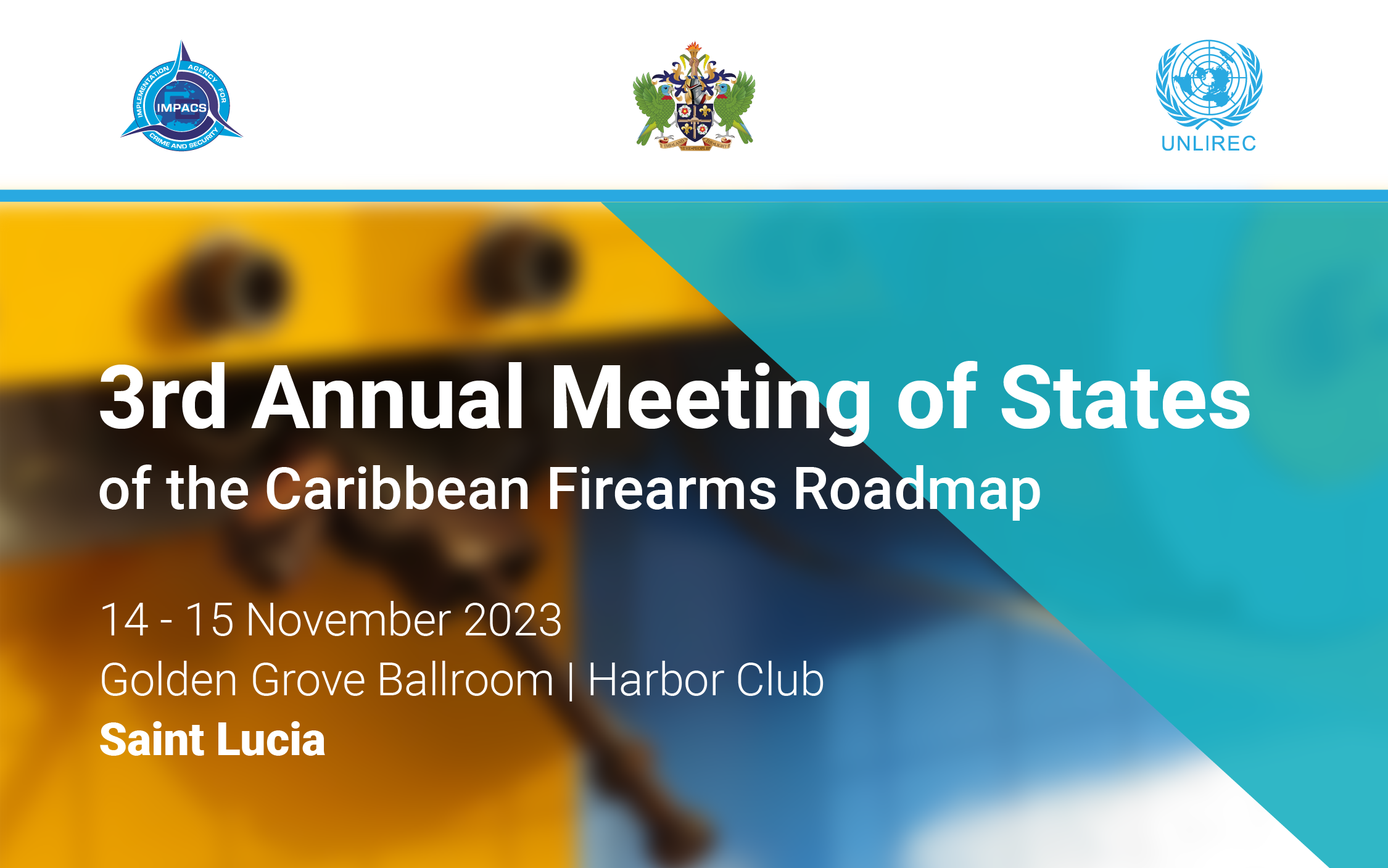 Caribbean Firearms Roadmap
[Version française] Feuille de Route des Caraïbes
Roadmap for Implementing The Caribbean Priority Actions on the Illicit Proliferation of Firearms and Ammunition across the Caribbean in a Sustainable Manner by 2030
[Version française] Feuille de route pour l'exécution durable des mesures prioritaires des Caraïbes contre la prolifération illicite des armes à feu et des munitions dans les Caraïbes à l'horizon 2030
UNLIREC and CARICOM IMPACS Joint Statement on formal adoption of The Caribbean Firearms Roadmap during CBSI High-level Security Dialogue