10 Dec 2021 – Within the framework of UNLIREC's project on women, youth and disarmament, funded by the Kingdom of Sweden, the Regional Centre hosted a roundtable discussion with youth in their role as forces of change. Topics discussed included disarmament, arms control and non-proliferation, as well as specific means of addressing armed violence in Latin America and the Caribbean.
The virtual Roundtable Discussion provided a space for exchange and dialogue with young people who lead and implement initiatives to combat disarmament in different parts of the region: El Salvador, Peru, Colombia, Brazil, Honduras and Argentina.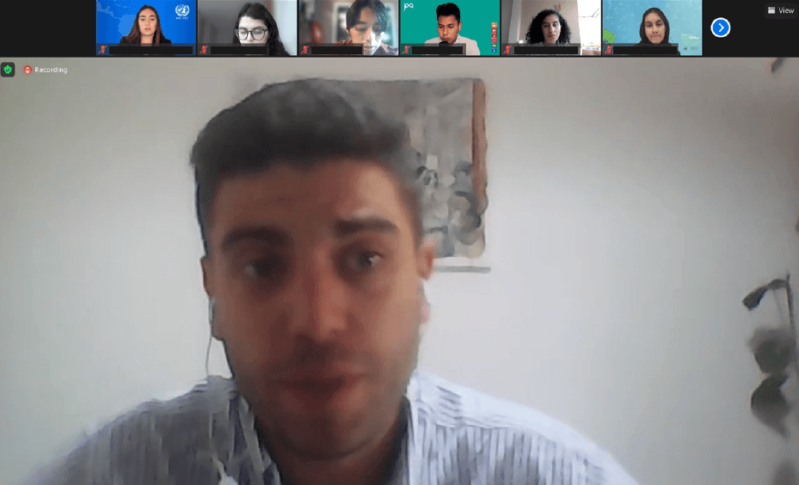 The exchange of experiences on the actions that these young leaders put into practice proved to be extremely enriching. Activities ranged from training in vulnerable communities to the promotion of peace-building programs driven by young people at the local level,
and from collaboration with universities to conduct research related to security to the development of artistic strategies with communities for peaceful coexistence.
This discussion provided an opportunity to present and learn about their main achievements, difficulties and challenges. Through the exchange of experiences, both panelists and participants had the opportunity to identify opportunities, visualize partnerships and make recommendations.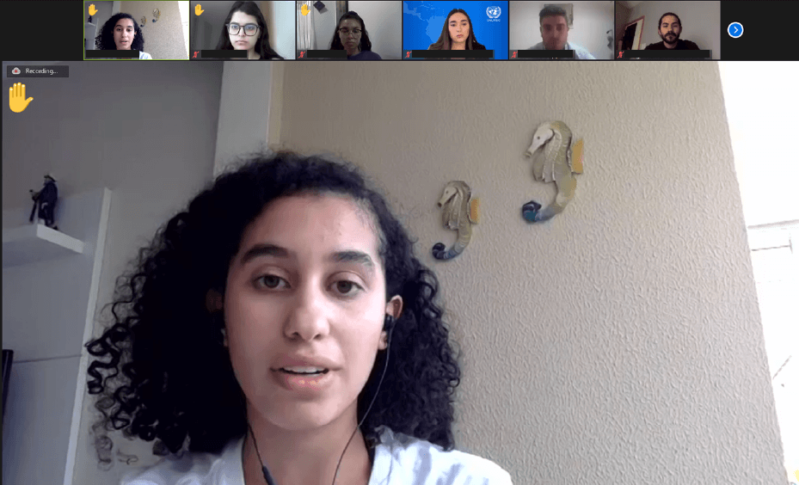 This event was intended to contribute to the implementation of General Assembly Resolution 74/64 on youth, disarmament and non-proliferation, as well as Security Council Resolution 22/50 on youth, peace and security, which promotes youth participation and inclusive representation.
The adoption of General Assembly resolution 74/64 on youth, disarmament and non-proliferation reaffirms the importance and positive contribution of youth in promoting and achieving sustainable peace and security in the field of disarmament and non-proliferation. Young people play a key role in raising awareness and developing new approaches to making a difference in reducing gun violence.