Chilean authorities participate in the first edition of the "Course on Combating Trafficking in Arms and Ammunition (CTAM)
Chile, 16 May 2022.- From May 16 to 20, the United Nations Regional Centre for Peace, Disarmament and Development in Latin America and the Caribbean (UNLIREC) held the Course on Combating Arms Trafficking and Ammunition (CTAM) in order to prevent and combat this problem by implementing legal and practical control measures during international transfers.
One hundred and three officials from Chilean institutions in charge and other national agencies involved in combating illicit firearms trafficking participated.
The course was delivered in a hybrid mode, in other words, it had virtual and face-to-face sessions, in which UNLIREC presented the methods used for the illicit manufacture and trafficking in firearms and mechanisms for international cooperation against this crime.
Moreover, UNLIREC presented the main aspects regarding national control systems and documentation for international transfers of firearms and ammunition, as well as legal and practical measures to prevent illicit brokering which were reviewed theoretically and through a practical simulation exercise.
During the course, UNLIREC highlighted the importance of implementing the UN Programme of Action on small arms and its and its International Tracing Instrument and the submission of biennial reports under the instruments.
This course forms part of UNLIREC's "Combatting Illicit Firearms and Ammunition trafficking in Latin America and the Caribbean" project and was carried out in collaboration with the Ministry of Foreign Affairs of Chile. It was made possible with the financial support of Germany.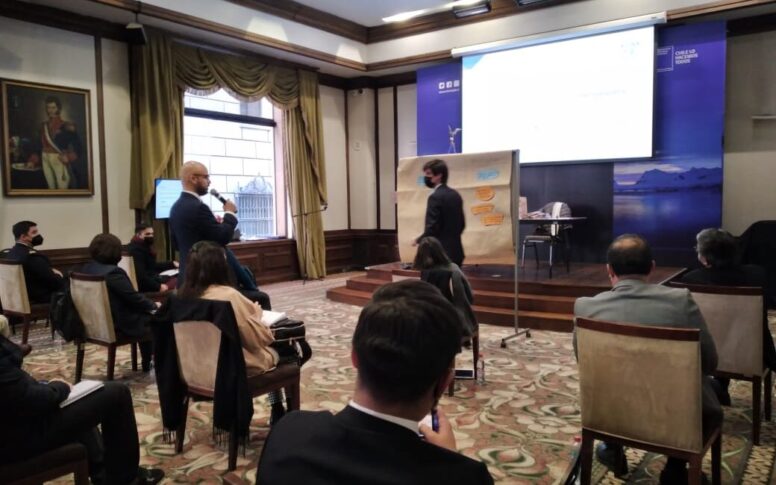 For more information on UNLIREC, visit www.unlirec.org. Please direct all questions or inquiries to secretary@unlirec.org.