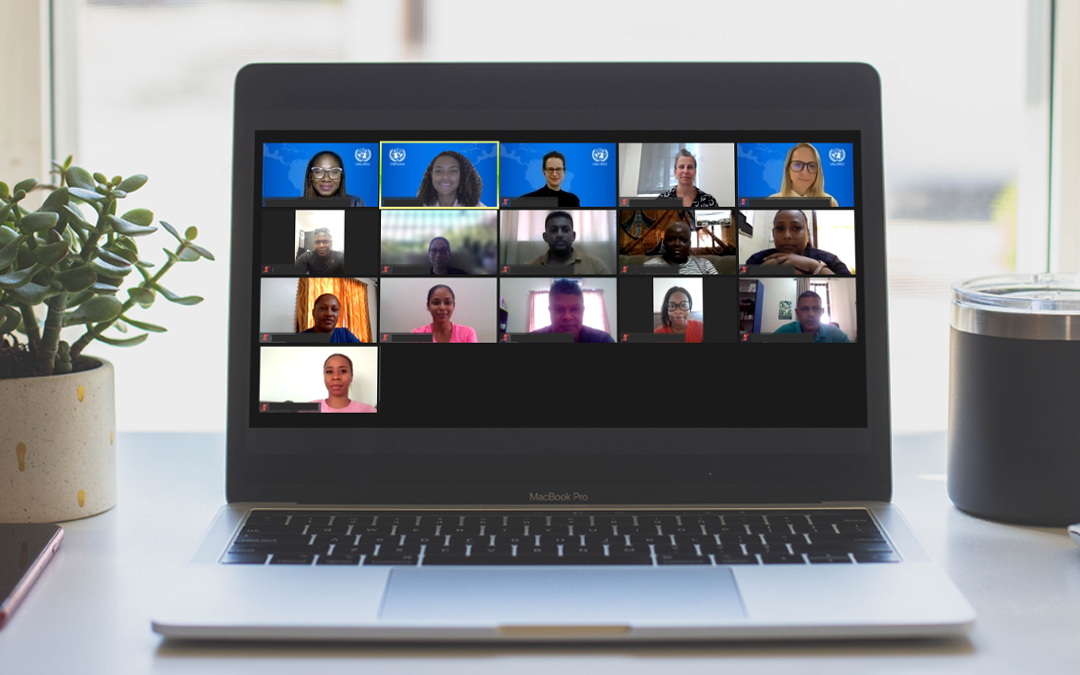 From 20 June – 29 June, 2023, close to thirty (30) law enforcement officers and public officials from Suriname will enhance their skills on gender-sensitive firearms-related criminal investigations with the support of the United Nations Regional Centre for Peace, Disarmament and Development in Latin America and the Caribbean (UNLIREC), in collaboration with The Directorate National Security of Suriname for the virtual Specialised Course on Firearms Investigations from a Gender Perspective (FIGP).
The FIGP is aimed at strengthening participants' technical knowledge on gender-sensitive firearms-related criminal investigations. Members of The Korps Police Suriname, Attorney General's Office, Directorate National Security and Military Police are participating in the course.
During the opening, the representative of National Coordination of the Ministry of Public Security of Suriname,Ms Jennifer Harnandan said that "Almost one third of the number of killings in the country are a result of domestic violence, the majority of which are perpetrated against women". In view of this and other facts, she also highlighted that "This course will allow for collaboration between actors from the Suriname Police Force, National Security and police prosecutors."
The course will train participants to apply gender perspectives to criminal firearms investigations as a complementary method of analysis, thereby contributing to formulating hypotheses that are free from stereotypes, as well as to identifying evidence of gender-based violence, and ensuring the respect of human rights of the victims and survivors. The use of firearms to perpetuate violence against women can not only lead to fatalities, but the weapons are also used to threaten, intimidate, and coerce women.
This activity is part of the Canada funded project in support of the implementation of the Caribbean Firearms Roadmap.
With initiatives such as this one, the Government of Suriname, with the technical assistance of UNLIREC, demonstrates its commitment to the prevention and elimination of violence against women.