The tools were presented in a webinar organized by UNLIREC and fund by the European Union.
On 22 June 2022, the United Nations Regional Centre for Peace, Disarmament and Development in Latin America and the Caribbean (UNLIREC) hosted the webinar "The nexus between violence against women and small arms", whose main objective was to highlight the necessity of firearms control in efforts which seek to prevent and eliminate violence against women. The activity brought together 56 participants from different sectors of various Caribbean Governments, civil society organisations and UN agencies as well as other international and regional organisations.
During the webinar, UNLIREC presented its "Normative study: making the link between norms on violence against women and small arms control and regulation norms: Analysis of CARICOM States", as well as the recommendations therein on the prevention of violence against women through arms control in Latin America and the Caribbean, among them the importance of ensuring that the suitability of applicants for firearms licenses should not be based on criminal records only but also on a profile risk of the candidate, as well as the need to suspend and revoke firearms licenses in cases of gender-based violence.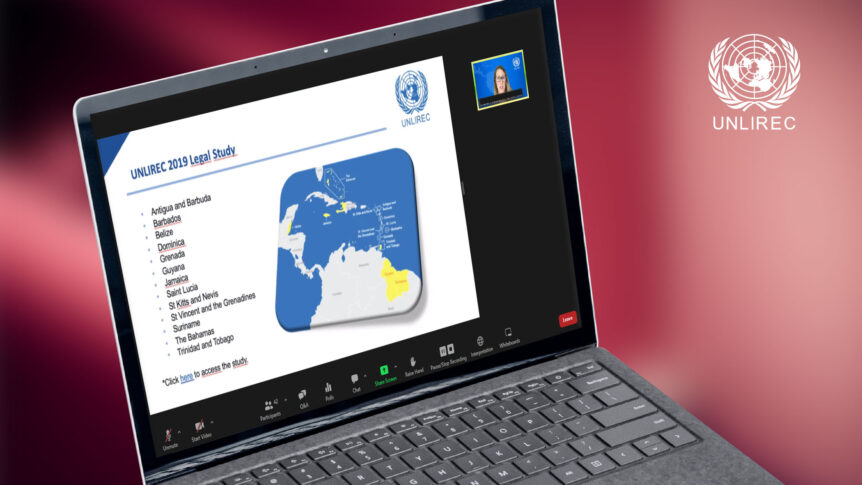 The Centre of Excellence for Statistics on Crime and Criminal Justice in Asia and Pacific (CoE) of the United Nations Office on Drugs and Crime (UNODC) presented on the UNODC/UN Women Conceptual Framework for Measuring Femicide and the CARICOM Secretariat presented on the Caribbean Experiences with Collecting Data on Violence Against Women and Girls prevalence surveys conducted in the region.
The webinar promoted the exchange of experiences and international dialogue, with presentations from the Trinidad and Tobago Police Service (TTPS) and the Royal Grenada Police Force (RGPF) which highlighted their responses to domestic violence and current measures which are in place to manage arms control policies in the context of violence against women.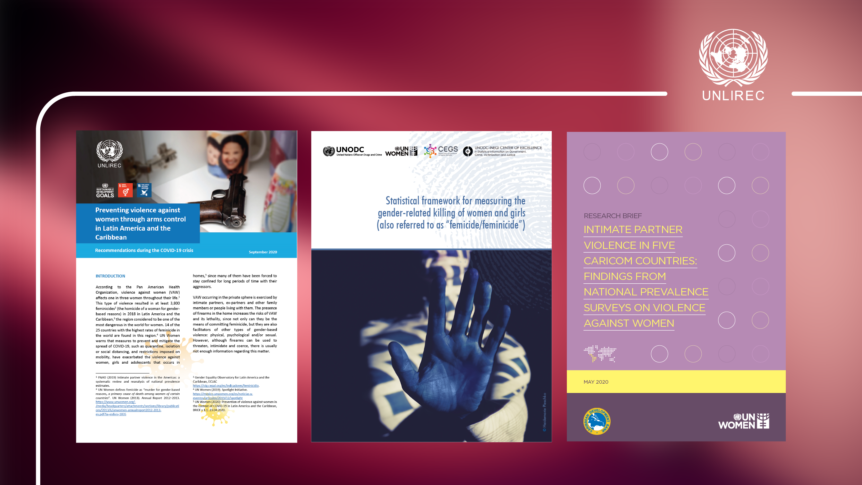 Small arms control and violence against women
Firearms control is essential to prevent and eliminate violence against women. During the webinar, the challenges in the identification and measurement of femicides were emphasized, particularly in the Caribbean region, where a clear legal definition has not yet been integrated into the criminal code. The importance of measuring the collecting data on the use of firearms in cases of psychological, physical and sexual violence against women was also highlighted.
The webinar was funded by the European Union through the global project entitled "Supporting gender mainstreamed policies, programmes and actions in the fight against small arms trafficking and misuse, in line with the Women, Peace and Security agenda." In this context, UNLIREC promotes discussions on regulatory frameworks, policies and initiatives to prevent and eliminate violence against women, including those with firearms, in the countries of the region.